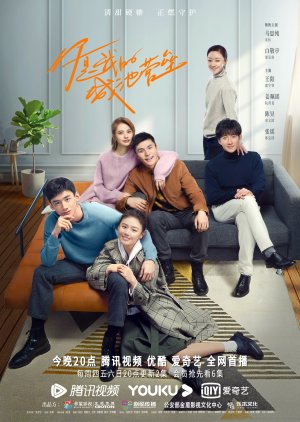 You Are My Hero (2021)
Watch Online You Are My Hero Latest Episodes in HD only on DramaCool.KDrama You Are My Hero English Sub has been released now.As a new resident at the bustling metropolitan hospital, Mi Ka's life is far from boring. With a steady stream of patients to see and a variety of training exercises to complete, Mi Ka has little time for anything other than work, but she doesn't mind. The chance to help people and save lives is all she has ever wanted and she's happy she has finally found a way to make that dream come true. Ever one to volunteer when a new opportunity to help others arises, Mi Ka joins in a joint emergency rescue training exercise between the hospital and the police SWAT team, a decision that will change her life forever.
When a deadly earthquake shakes the very foundations of the world, Mi Ka is part of the team ordered to the epicenter of the quake to help with rescue operations. Joined by a team of military personnel, including Xing Ke Lei, a special ops agent who first met Mi Ka through a series of misunderstandings that left them both with a less-than-favorable impression of each other, Mi Ka and her medical team set out on a mission fraught with danger. Despite their initial misgivings, Xing Ke Lei and Mi Ka have no choice but to put aside their differences to help those hit hardest by the recent earthquake.
Views: 2002
Genre: English Subbed, Kissasian, Recently Added Drama
Director: Zhang Tong
Actors: Bai Jing Ting, Chai Juan Zhe, Chen Hao, Chen Mu Yi, Deng Kai Yun, Guo Yang, Jiang Pei Yao, Liu Pi Zhong, Luo Yu Kun, Ouyang Wen Xin, Pan Xing Yuan, Qin Xuan, Sandra Ma, Wang Qun Shi, Wayne Wang, Yang Hua, Zhang Yao