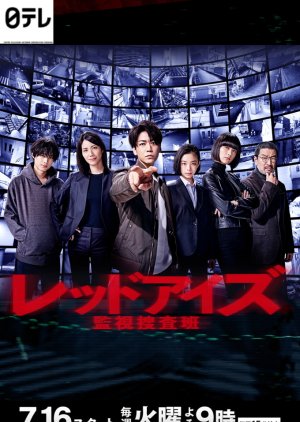 Red Eyes: Kanshi Sousa-han (2021)
Watch Online Red Eyes: Kanshi Sousa-han Latest Episodes in HD only on DramaCool.KDrama Red Eyes: Kanshi Sousa-han English Sub has been released now. The Kanagawa Prefectural Police's Investigation Support Analysis Centre tackles criminal investigations using big data, such as footage collected from some five million surveillance cameras from across the nation.
Fushimi Kyosuke, a former detective with the Prefectural Police's First Investigation Division, is now a special investigator whose loved one was murdered by a serial killer. Other members include an expert profiler who was once a university criminology professor, a single mother formerly with the Self-Defence Forces and a young genius hacker. They seem like a dream team, but each is a criminal harbouring a dark past.