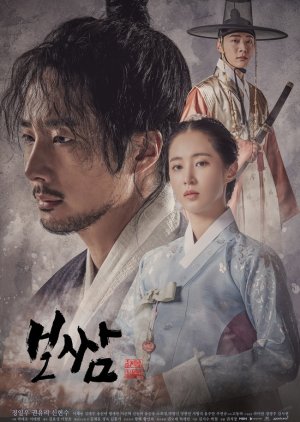 Bossam: Steal the Fate 2021
Watch Online Bossam: Steal the Fate Latest Episodes in HD only on DramaCool.KDrama Bossam: Steal the Fate English Sub has been released now.Bossam – Stealing Fate" will tell the story of a person who accidentally kidnaps a princess. Ba Woo engages in the practice of connecting widows, who had no hopes of getting remarried, with new husbands. At a young age, he was framed for conspiracy by someone; though he could escape with his life, he has had to hide his identity and live in poverty since.
The drama will be set during the reign of King Gwang Hae and revolve around Ba Woo and princess Soo Kyung. It will be a story of life and love that touches upon the oppression experienced by women and the impoverished.
Views: 1654
Genre: Action & Adventure, Comedy, Drama, dramacool, English Subbed, Kissasian, Ongoing, Recently Added Drama
Director: Kwon Seok Jang
Actors: Jung Il Woo, Kim Joo Young, Kim Tae Woo, Ko Dong Ha, Kwon Yu Ri, Lee Jae Yong, Lee Joon Hyuk, Myung Se Bin, Ra Mi Ran, Shin Dong Mi, Shin Hyun Soo, So Hee Jung, Song Sun Mi, Yoon Joo Man